Definition of 5th generation inspection technology
TCK.W magnetic memory type Al weak magnetic inspection technology for wire rope has fully utilized the magnetic memory characteristics of Ferro-magnetic materials by actively planning a suitable quantitative memory magnetic field. It uses wide range, non-contact type of weak magnetic sensing technology and AI technology. By continuously extracting the discrepancies distributed in volume element of wire rope, wire rope defects such as broken wire, worn, corrosion, fatigue made by strength loss can be quantitatively and qualitatively positioned, inspected and analyzed by big data, which has realized the comprehensive safety evaluation of wire rope for the first time .
It meets all the requirements of "wire rope testing standards" in Europe and the United States, and can do better than the requirements of national standards worldwide.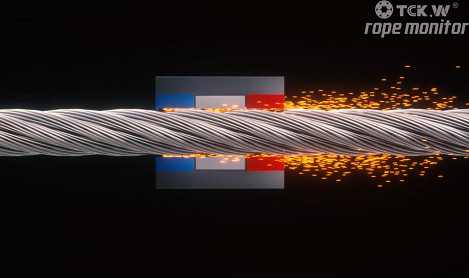 Note: for detailed technical parameters, please contact us