TCK.W Wire Rope Inspection Technology has been granted the patent right of invention in Japan
On September 24th, Japan Patent Office officially granted Luoyang Wire Rope Inspection Technology Co., Ltd. the Invention patent, whose patent name is Wire Rope Inspection System with a patent effective protection period of 20 years.
TCK.W Wire Rope Inspection Technology patented in Japan is the first innovative technology in the world that adopts "magnetic inspection + visual inspection" to realize accurate inspection of both internal and external defects of wire rope. As early as March 2018, it has been granted the patent right of invention by China's National Patent Office with patent No. of 201610474839.8.
The technology is based on TCK.W original Magnetic Memory Wire Rope AI Weak Magnetic Inspection Technology, which is equipped with machine visual inspection technology. When the weak magnetic inspection device received the defects signal, it will trigger machine visual inspection device to take photos of defects at high-speed. Thus the external defects can be quantitative and located precisely through complete broken wires statistics and diameter reduction measurement, which makes up magnetic inspection technology in the area of broken wires statistics, and realizes the technical goal of completely replacing manual inspection.
Since the current inspection and replacement standards of wire ropes around the world are built on the premise of manual rope inspection technology, accurate statistics of the number of broken wires outside the wire rope is still the main basis for replacement, while the magnetic inspection technology worldwide is not capable of accurate statistics of the number of broken wires.
The innovative invention of TCK.W not only breaks through this technical bottleneck and meets the standards of wire rope inspection in various countries, but also applies the advantage of magnetic inspection to explore the internal defects, fatigue and deformation of wire rope, truly doing a better job than the standard requirements. At present, this technology has been applied in mining, ropeway, elevator and other industries.
With persistent research and innovation, TCK.W is declaring to the world with strength and action: we will lead the world in the development of non-destructive inspection technology of wire rope in the next 50 years.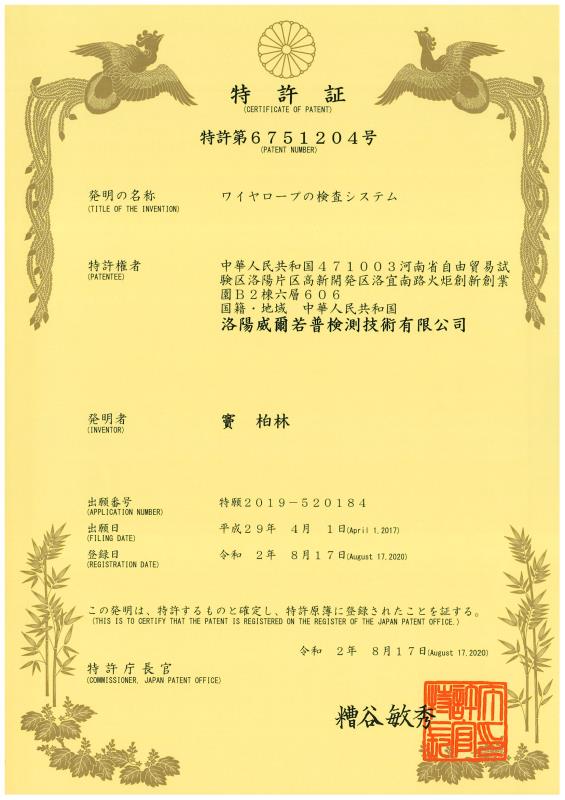 访客留言