TCK.W Wire Rope On-Line Detection System won the Innovation Award of PSA Group
TCK.W Wire Rope On-Line Detection System won the Innovation Award of PSA Group
TCK.W and New Oriental Port of Lianyungang Port jointly cooperate in an innovative project -- Quay Crane Wire Rope Online Detection System, which has been verified by application, and won the Innovation Bronze Award in 2019 by PSA, recently won the First Prize of technology innovation in Lianyungang Port Group.
Congratulations to all the colleagues of Lianyungang Port & PSA and TCK.W who have participated in the research and development of this project!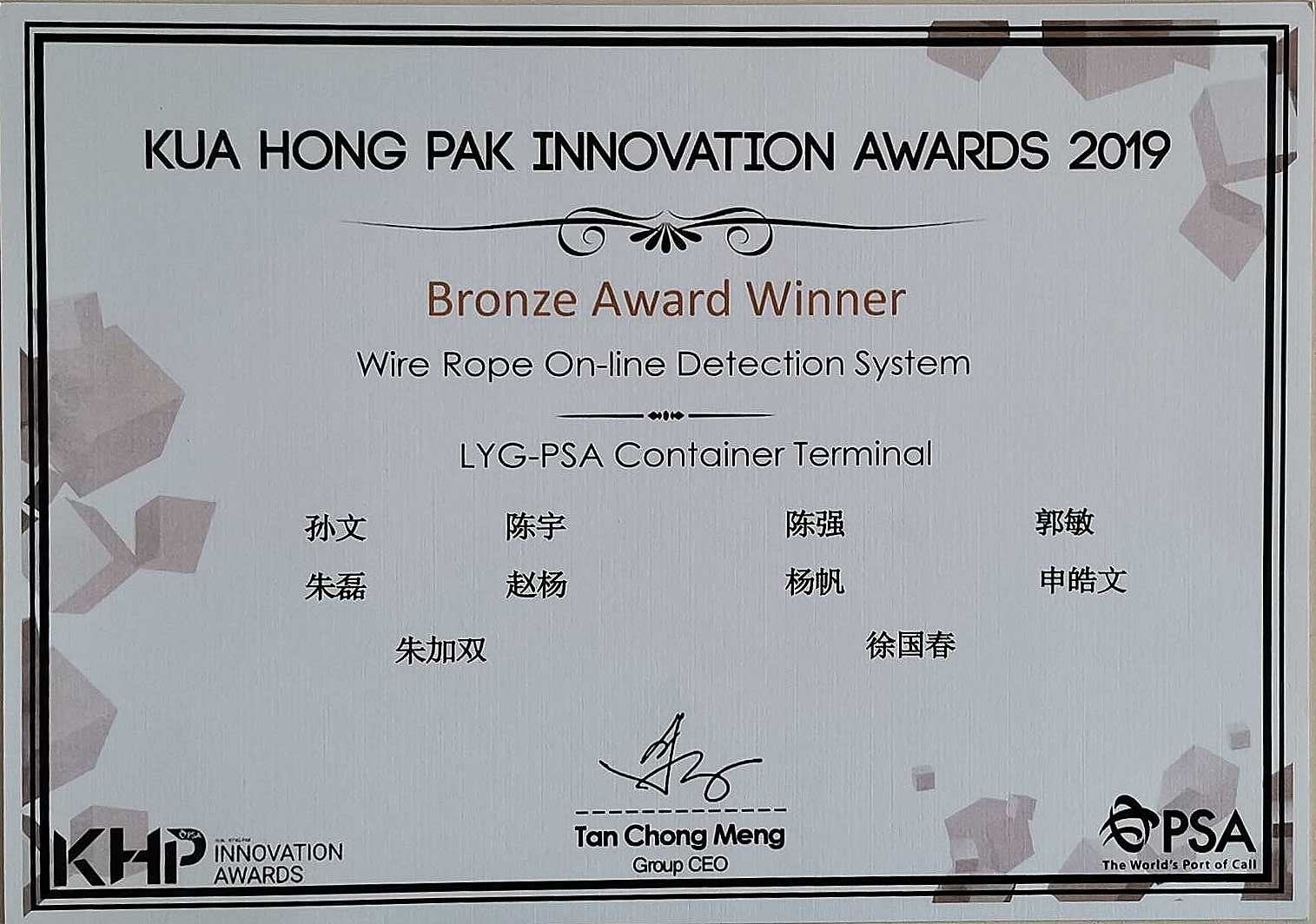 Port of Singapore Authority (PSA) is the world's second largest port operator, operating the world's largest container transit hub, with 250 shipping routes and 600 ports in 123 countries.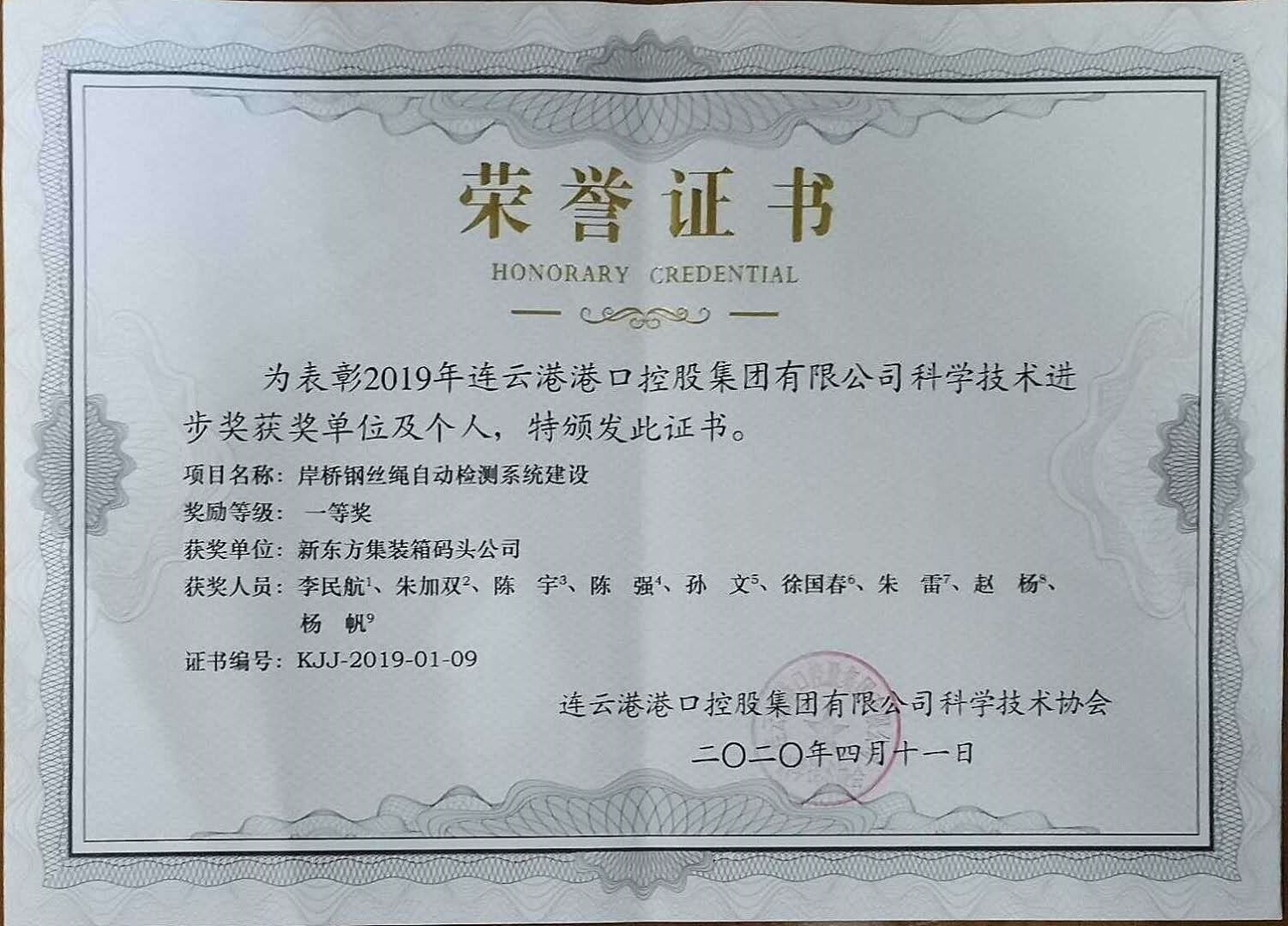 Lianyungang Port is the first container port in Jiangsu province, the top 10 coastal container ports and the world's top 100 container ports. It has been ranked as one of the top 10 ports in China's comprehensive competitiveness and five-star ports in China's shipping port service star list. In the new round of national port planning, it is listed as one of the 25 major hub ports in China, and is listed as the three major hub ports of Yangtze River Delta together with Shanghai port and Ningbo port.
访客留言