TCK.W Wire Rope Online Automatic Monitoring System for 5,000-ton floating crane was successfully delivered
On July 23, TCK.W Wire Rope Online Automatic Monitoring System was successfully installed and delivered to Changxing Base of ZPMC, which officially undertook the mission of protecting the safety of wire rope of floating crane "Xin Zhenfu 7", a heavy-duty equipment of the great country.
The "Xin Zhenfu 7" is the world's largest non-rotary self-propelled floating crane ship, with a maximum lifting weight of 5,000 tons. Commissioned by ZPMC, TCK.W customized-designed wire rope online automatic monitoring system can achieve a series of safety management objectives such as "Remote monitoring of wire rope safety", "Real-time alarm of sudden major hidden danger", "Daily evaluation of damage status", "Regular evaluation of damage development trend" and so on during normal production.

The hoisting rope diameter of "Xin Zhenfu 7" is 70 mm, and the length of single rope working section is 2656 meter, circled through 16 pairs of pulley sets. It is a dream not only for China, but also for global floating crane shipyards to realize on-line monitoring of such large diameter wire ropes.
Just on May 2, this year, Orion 1, the world's largest and most advanced wind power installation ship, was made a heavy load test before delivery at Rostock Wharf in Germany. The load-bearing wire rope suddenly broke, causing the crane boom to break and hit the ship's side. Several tons of steel were scattered on the ship's hull, causing serious damage to the crane, slight injuries of five people, and direct loss of at least 100 million euros.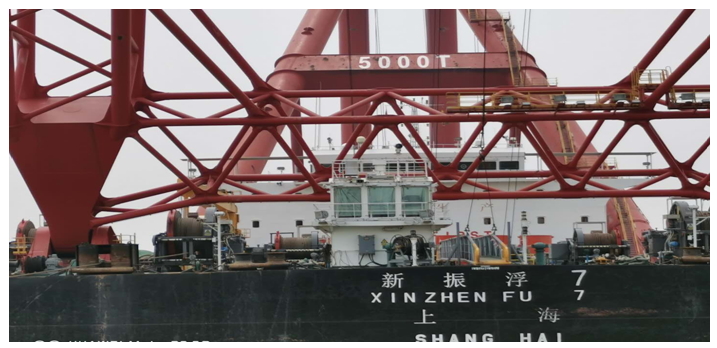 TCK. W is responsible for ensuring the safe operation of important wire ropes. After several months of R & D and tackling key problems, TCK. W steel wire rope detection system officially passed the acceptance of "Xin Zhenfu 7" on 23rd, which marks that TCK.W personnel have seized another technical commanding point - successfully built the world's first online real-time safety monitoring system for bearing steel wire rope of super large floating crane.
In the trial inspection on July 22, TCK. W detection system found four damage signals on two hoisting steel wire ropes, which were located at the lifting boom amplitude angle of 34.1 °, 35.1 °, 35.4 ° and 36.5 ° respectively. The waveform showed the damage values are equal to 1 broken wire. On the 23rd, the captain and his party of "Xin Zhenfu 7" went to the scene to check and found broken wires at the four marked locations. The damage value and detection results were highly consistent with the actual situation.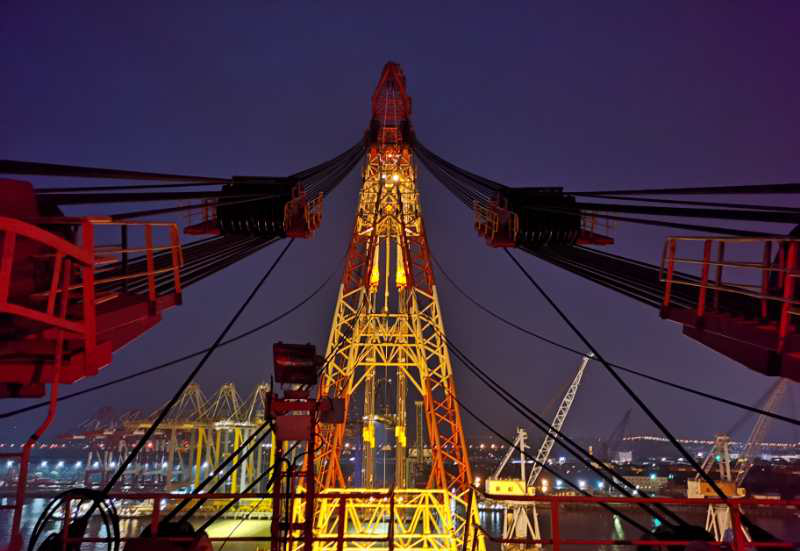 "I didn't expect it to be so accurate!" The captain sincerely sighed and wrote down the evaluation in the acceptance report, "the detection equipment is in normal operation, the detection accuracy is 1 broken wire, and the data and training are complete".
  Informed of the successful delivery of the "Xin Zhenfu 7" floating crane ship, chairman of TCK. W, Dou Bailin said happily: "the only mission we choose is to make production and transportation safer. With our technology and products, we will ensure that people go to work happily and come home safely."

访客留言