The property neglected to replace the steel wire rope, and the elevator slid for 13 seconds and 27 meters after stopping!
This is an elevator in a residential area in Qingdao, Shandong Province. The wire rope is 2:1. It starts to produce red powder after two or three years. After five years, it basically produces red powder. In order to save costs, the property does not replace the hauling rope and grease the steel wire rope. After the on-site maintenance, they painted it on their own. After the maintenance, they found that the car stopped only after the brake was observed to slide 27 meters.
The Special Inspection Institute has been informed that the property was ordered to replace the wire rope within a time limit and fined more than 400000 yuan.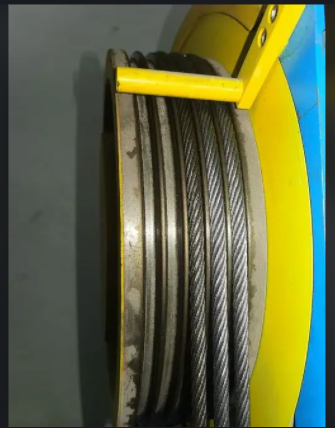 1、 What is elevator wire rope?
Elevator steel wire rope, as the name implies, is the steel wire rope used in the elevator. During the normal operation of the elevator, the steel wire rope of the elevator plays a good role. It can better bear the function of the elevator's rising and falling and facilitate the operation of the elevator.
The old elevator steel wire rope must be replaced completely. Rust removal cannot solve the problem. Butter lubrication only plays a role in rust removal and can only look good, but the hidden danger is always there.
访客留言