The steel wire rope of the elevator in operation is broken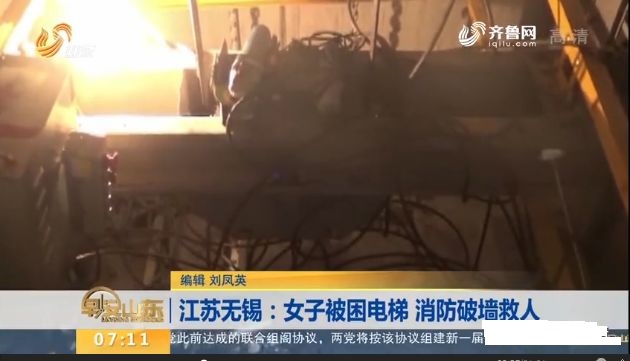 In the early morning of March 2, an aunt was trapped in the elevator in Building 5, No.9, Hongdou Renmin Road, Liangxi District, Wuxi. After the firefighters arrived, they worked hard to rescue the aunt, who was trapped for 2 hours and finally rescued.
According to the on-site firefighters, the elevator was stuck on the second floor and could not move. Subsequently, the elevator maintenance personnel also rushed to the scene, and it turned out that the load-bearing steel wire of the elevator was broken. What made the firefighters nervous was that there was no exit on the second floor, which made it very difficult for them to rescue.
After several discussions, it was decided to demolish the wall. After about 15 minutes of touching, the aunt was saved.
Daily maintenance of wire rope
No. 1 The number and position of broken wires in the wire rope and the number of broken wires in the most severely damaged lay.
The diameter of No. 2 steel wire rope becomes thinner. In addition to visual inspection, measure the rope diameter and wear regularly with a vernier caliper.
The tension of No. 3 steel wire rope shall not exceed 5%.
Lubrication, cleaning and corrosion of No. 4 steel wire rope. The steel wire rope is lying in the groove.
No. 5 rope head and its combination shall be free of other abnormalities, such as abnormal elongation of wire rope.
访客留言