Thirteen people died and two were seriously injured when the Italian sightseeing cable car crashed
A ropeway safety accident occurred on May 23, 2021 at the bank of Maggiore Lake, a famous scenic spot in northern Italy. At present, the accident has caused 14 deaths and one child seriously injured, which is extremely serious. Italian Prime Minister Mario Draghi called it a "tragic accident".
Ropeway accidents are common, and most of them are related to ropeway wire ropes. In 1999, the cable of Cavalese Cableway in Italy was broken, and 20 people died at one time; In 2004, 53 people were trapped because of the broken strand of the carrying rope of the Swiss Cableway at Ceylon Peak; In 2010, 9 people were injured and injured by cable car breaking at the ski resort in Maine, USA; In 2019, more than 30 cable cars fell to the ground in the Canadian Haitian cable car accident. In contrast to the accidents, the naked eye and caliper measurement are still the universal means of cableway steel cable detection, and there is a huge "gap" between the detection technology and the safety management needs of cableway users.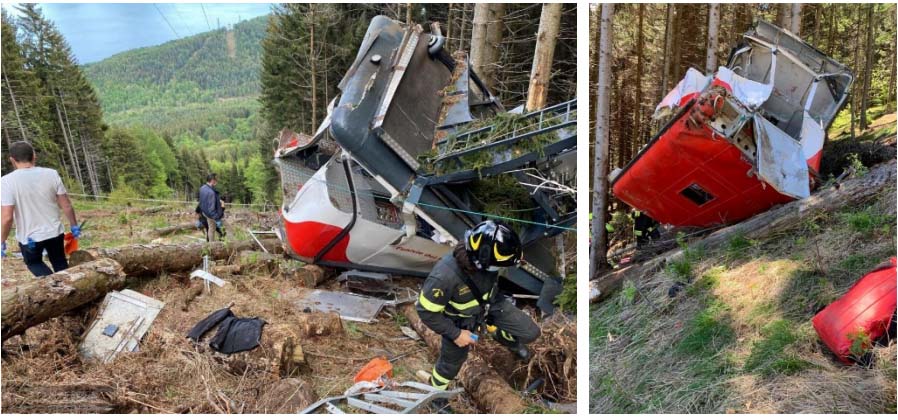 TCK. W wire rope automatic and real-time online monitoring system provides a new wire rope safety management solution. TCK. W won two awards at the 2018 Offshore Technology Conference, the Global Technology Innovation Award and the Small Enterprise Innovation Achievement Award. This is the first Chinese company to win this award in 50 years. OTC's evaluation of this technology is that the subversive automatic and real-time online detection technology has raised the safety monitoring of steel wire rope to the highest level. The unique magnetic memory weak magnetic field detection technology is the company's core competitive advantage. The technology has been patented in China, the United States, the European Union, Japan and other countries around the world. The 24-hour real-time online detection system provides the highest level of security for the operation of ropeways in Austria, Canada, Singapore, Japan and other countries.
访客留言